About us
Noritsu distributor in Baltic States
Ozols MGMT, Ltd. as part of Synigo Group is photo equipment and photo material wholesale company founded in Latvia. Ozols MGMTprofessionalize in digital imaging and image workflow equipment and consumables, including services and solutions that enhance the image product for existing and new customers. Since 2010 Ozols MGMT is NORITSU distributor in Baltic States – Latvia, Lithuania and Estonia and distributor of FASTBIND Perfect Binding machines in Latvia and Lithuania since 2012.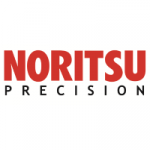 Service and repairs for Noritsu
Synigo Baltic States as partner with Synigo Finland, Norway and Sweden all together represent worldwide known suppliers each in their respective territory. Synigo group sees clear transition to new technologies and environmentally friendly photo production.
Ozols MGMT by joining the Synigo group has ensured wider access to manufactures technical information, competency and exchange of experience. Ozols MGMT in corporation with Synigo offers full maintenance and service support. For our customer it is support and guaranteed problem solving in any situations connected with photo printing and processing.